Post by arvid on Nov 1, 2016 15:23:04 GMT -5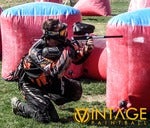 Are you thinking about just going with one system and ditching the other (s)?
Yeah, pretty much. The HK saw prompted me to reevaluate my setup. I still have a TS-75 and a handful of Festool tracks, so there was potentially an opportunity to replace my KSS saws with the HK. Another factor was a recent project batching out more Systainer cabinets, remembering how handy the Festool Parallel Guides are.
I haven't fully made up my mind yet, but I think I'm going to go with a hybrid approach:
KSS-300 as a "daily driver" and millwork specialist
KSS-400 for framing
MT-55 for panels
TS-75 for ripping thick, solid timbers. Perhaps someday replace with a KSS-80.
I remembered that my MT-55 can utilize the Festool tracks, so I did buy a set of the Festool Parallel Guides. I figure this way I can have the best of both worlds, using the Mafell tracks for most of my daily needs, and using my MT-55 on my Festool tracks for parallel guide and MFT/3 operations. I would LOVE to see TSO release a square similar to their GRS-16, and some sort of parallel guide set optimized for the F-tracks.
Again, I think the HK-55 saw is a solid tool and would be an AWESOME addition for users heavily invested in the Festool system. If I didn't already have a substantial investment in the Mafell platform I'm sure I wouldn't think twice about it. That being said, I already own most of the smaller Mafell saws, and at this point it would cost me more money to switch over to the HK than it does to sell it and keep my current setup.
I'm not trying to hijack this thread into a blog, rather using it as an opportunity to think out loud, hopefully it will be helpful to other users.....
Throw the kss60 into the mix. plenty powerful enough tp rip heavy stock. i have the kss300,400, 60 and may ad the 80 at some point but right now I'm covered. tried the hk55. i like the kss400 better. the hk55 rubbed my knuckles when i used it. the kss400 and any mafell saw for that mater seems to have more hand clearance or the handle is positioned differently. although festool offers 3 crosscut rail sizes which is nice. i was able to shorten one so i do not need to keep a rail attached at all times that often is bigger then i need it to be. only thing i like better on the hk55 is the blade guard lever. they missed that on the kss400 for some reason. but my knuckles are thanking me for switching to the kss400
Will probably sell my hk55 and ts55 and get the ms55 one day.